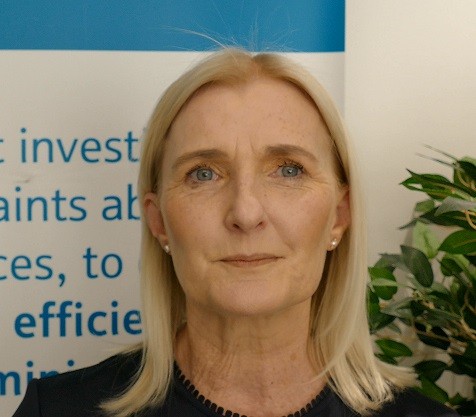 Margaret Kelly has worked extensively in the voluntary and community sector for over 30 years and gained a range of experience in leading and managing services, developing policy and working in partnership with the public sector.   
She has held senior roles in many children and families organisations including Gingerbread, Barnardo's and Fostering Network NI. 
In September 2015, Margaret became Director of Mencap Northern Ireland.  She was responsible for developing a range of early intervention services for children with a learning disability and their families, including strategically leading early intervention across Northern Ireland, England and Wales. She also ensured that the needs of those with a learning disability had a higher priority within public services. 
She has worked with government departments and the Northern Ireland Assembly on the development and improvement of policy and practice.  
Margaret took up the seven year post of Northern Ireland Public Services Ombudsman in August 2020. 
She graduated from Queen's University Belfast in 1986 with a BSc (Hons) in Politics and Economics and also holds an MSc from Bristol University (1988).