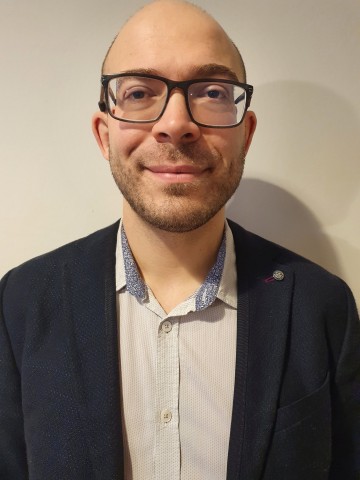 Dr Chris Gill joined the University of Glasgow in August 2017 and is a Senior Lecturer in Public Law. After graduating with a degree in English (UCL) in 2003, he spent a decade working in regulatory and ombudsman services, at the Advertising Standards Authority and then for the Scottish Public Services Ombudsman (SPSO). During his time at SPSO, Chris completed an MSc in Public Policy (University of Edinburgh). In 2012, he joined Queen Margaret University and spent the next five years as Lecturer and Senior Lecturer in Administrative Justice. He was awarded a PhD in Law from the University of Glasgow in 2016. 
Chris' main expertise relates to administrative justice, with a particular emphasis on ombudsman schemes, complaints procedures, bureaucratic behaviour, access to justice, and the design of dispute systems. His work has been published in Modern Law Review, Journal of Law and Society, Legal Studies, Public Law, and Social and Legal Studies. He is the Co-Editor (with Dr Richard Kirkham) of A Manifesto for Ombudsman Reform (Palgrave, 2020). His book (with Dr Naomi Creutzfeldt) on access to justice for vulnerable and energy poor consumers will be published by Hart in August 2021. 
Chris has received funding from ESRC, Nuffield Foundation, Carnegie Trust, and SSHRC (Canada). He has also led a number of research and consultancy projects for clients including the Council of Europe, Legal Ombudsman, Citizens Advice, and the Parliamentary and Health Services Ombudsman. Chris sits on Academic Panels of the Administrative Justice Council and the Public Law Project.